---
Global Peel Lactic
High moisturizing effect - Sensitive, dry, fine skin
---
Lactic acid
Lactic acid is an alpha-hydroxy acid with moisturizing and anti-aging properties. It works by breaking the connections between the corneocytes and the stratum corneum, releasing them and reducing the thickness of the hyperkeratotic stratum corneum.
Interacts with fibroblast receptors, stimulating the production of proteoglycans and collagen in the dermis. It has a natural moisturising effect on the skin, attracting water molecules to the stratum corneum, stimulating ceramide synthesis and enhancing and modulating the barrier function.
For the high degree of tolerability it is recommended in the most delicate areas such as the neck and the décolleté. Lactic Acid is effective in cases of hyperpigmentation, photo-aging, superficial wrinkles, melasma and tissue flaccidity.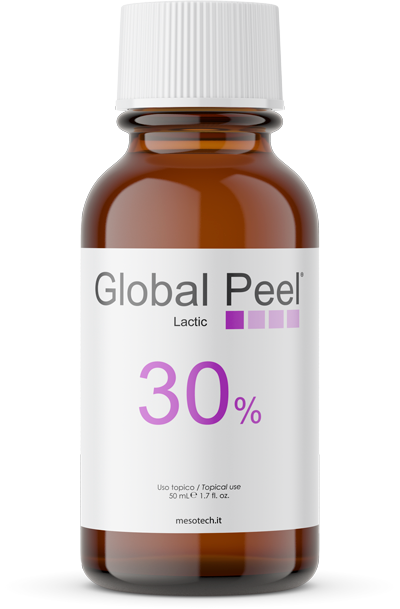 Global Peel Lactic 30%
Indications
preparatory peel

dull skin

expression lines and very superficial wrinkles

improves the appearance of stretch marks
Best before
mesotherapy

mask (Botophase, Biobalance)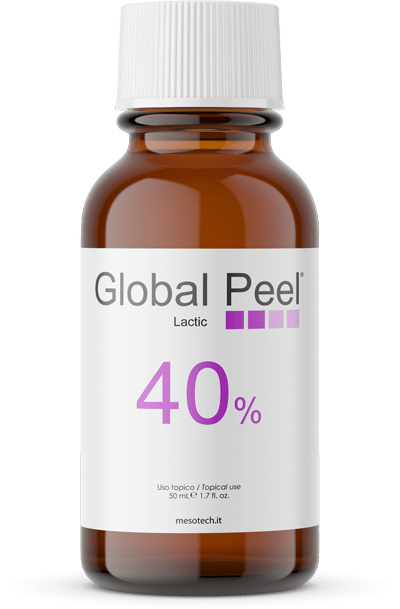 Global Peel Lactic 40%
Indications
stage II skin aging

expression lines and superficial wrinkles

reduces stretch marks

improves cases of rosacea and couperose
Best before
stage III skin aging

moderate photo-aging

medium wrinkles

reduces stretch marks

skin flaccidity

improves cases of couperose and rosacea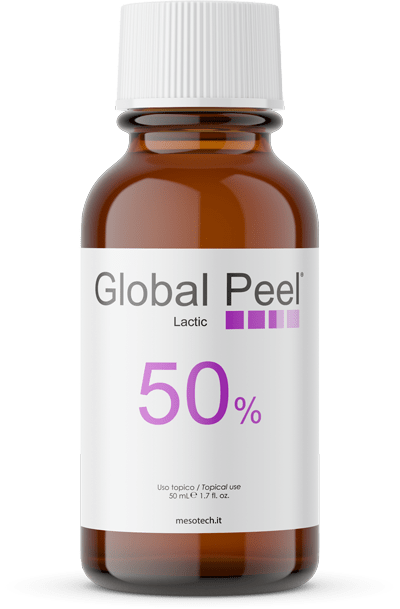 Global Peel Lactic 50%
Indications
stage III skin aging

moderate photo-aging

medium wrinkles

reduces stretch marks

skin flaccidity

improves cases of couperose and rosacea
Customers who bought this product also bought