---
MESO FACE RESHAPE+
---
the ultimate and effective mesococktail to sculpt face, drainage and fat reduction action
---
MAIN TREATMENT AREA
Lower face

Body

Eye area

Neck
TREATMENT PROGRAM:
First 4-12 weeks: once a week

Next 6 months: once a month

Maintenance: once every 3-6 months
Eye area: 3-4 treatments

Face and neck area: 6-8 treatments

Upper arms: 8-12 treatments
RESULTS
Brighter and healthier skin color (detoxifying action)

Re-firming and re-modelling the face contour (draining action)

Defines a jawline (lipolytic action)

Reduces eyebags and double chin up to 80% (lipolytic action)

Improves microcirculation and reduces signs of tiredness already after 1 session (lipolytic and draining action)
---
MESO FACE RESHAPE+
The ultimate and effective mesococktail to sculpt face, drainage and fat reduction action.
Remodels face contour, reducing doublechin, eye bags and cheeks. Can be used for treatment of orange peel on the body.
MESO FACE RESHAPE+ Is a sterile biological solution based on 4 active steps:
Water Retention

Restore Microcircualtion

Lipolysis

Restore tone and elasticity
Meso Face Reshape+ is a concentrated lipolytic anti-age meso-cocktail specially designed for the face, neck and upper arms area. The active formula of this meso-cocktail is designed for surgery-free reduction of the face adiposity and small fat deposits on neck and arms area.

Facial adiposity is getting more visible with the ageing process and is not only genetic but is also caused by multiple factors in the human's body and lifestyle.
These factors include:
The activity of human's endocrine system

Enzymatic and psychosomatic processes in the skin

Dietetic, mechanical and vascular factors depending on individual life style and everyday activity.
INGREDIENTS:
Basic Solution Ampoules:
AQUA/WATER, SODIUM CHLORIDE, PROPYLENE GLYCOL, HIERACIUM PILOSELLA EXTRACT, DISODIUM PHOSPHATE, AESCULUS HIPPOCASTANUM SEED EXTRACT, FUMARIAOFFICINALIS EXTRACT, POTASSIUM SORBATE, SODIUM BENZOATE, CITRIC ACID.
Activator Vials:
AQUA/WATER, CARNITINE, CAFFEINE, PROPYLENE GLYCOL, MALTODEXTRIN, ETHOXYDIGLYCOL, DISODIUM PHOSPHATE, SODIUM DEOXYCHOLATE, ALCOHOL, CENTELLA ASIATICA EXTRACT, XANTHAM GUM, HYDROXYETHYLCELLULOSE, AESCULUS HIPPOCASTANUM SEED EXTRACT, EQUISETUM ARVENSE EXTRACT, ANANAS SATIVUS FRUIT EXTRACT, CYNARA SCOLYMUS EXTRACT, CAMELLIA SINENSIS LEAF XTRACT, PHENOXYETHANOL, POTASSIUM SORBATE GINKGO BILOBALEAF EXTRACT.
ACTIVES:
Base Solution - Hippocastanum, Fumaria, Nicotin Activator - Hamamelis, caffein, l-carnitin
DOSE:
DILUTION:
1m Activator : 4 ml Base Solution
mesoskinline's range of cocktails is ready to use.
EACH MESO-COCKTAIL ALWAYS CONTAINS:
Impact ingredient - to obtain immediate result
(and so satisfy patient's expectation)

Anti-oxydant ingredient - to balance free radicals' level
(FRs increase after every dermathologic treatment).

Synergy - real and focused to prevent and cure the beauty flaw.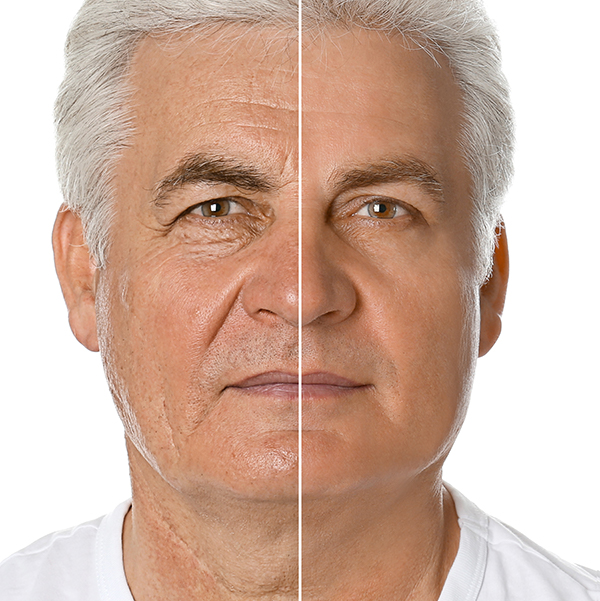 APPLICATION PROTOCOL
Apply Meso Pain Reduce on the area for 2-4 min.

Mix 2 x 2ml ampoules with 1 ml activator.

Wipe the Meso Pain Reduce off the skin with Meso Pure Peel.

Perform the reshape treatment with a ready mesococktail – use any preferable technique (non-invasive, invasive etc.).

Apply Meso Anti-age Mask.

Finish the treatment with Meso Lift and Protect Cream.
Customers who bought this product also bought