---
MESO & PMU HANDPIECE
Product information
MESO HANDPIECE is specially developed by MT Derm, for non-invasive mesotherapy, microneedling and permanent makeup.
The handpiece generates little noise and vibration and fits easily into the hand. Its needles can be operated with a speed from 50 up to 150 hits/second.
The high quality handpiece has convincing precision and silence. The Safety membrane prevents backflow of the liquids and no risk for contamination of the handpiece.
The variety of meso- and microneedling modules allows you to choose the appropriate needle for each treatment. Better results are being achieved due to suitable needlesize.

The tilting needle plate adapts to the surface of the skin = less snagging on the skin surface and minimal epidermal trauma.

The single needles give higher penetration force and less pain for the patient.
Benefits
MESO Handpiece offers versatile possibilities in the field of non-invasive mesotherapy and microneedling

Non-invasive mesotherapy treatments and microneedling

Treatment of acne scar tissue

Minimal convalescence

Low risk of PIH

Treatment of Fitzpatrick I – V

Low noise and vibration

Two years warranty

Made in Germany
INNOVATIVE NEEDLE CARTRIDGES
The following needle modules fit to the MESO HANDPIECE:
MESO Microneedling module, 6-point needle plate, Adjustable needle length - max. 0,7 mm.

MESO Meso mudule, 18-point plast needle plate, Adjustable plate length - max- 0,5 mm.
The MESO Meso Handpiece fits to the following devices:
Meso Power Device MS-3

LaBina PL-1000 mobil

PL-2000 Premium

and other similiar devices.
Remember to select the correct power cord. If we do not have the one that fits your machine, please contact us.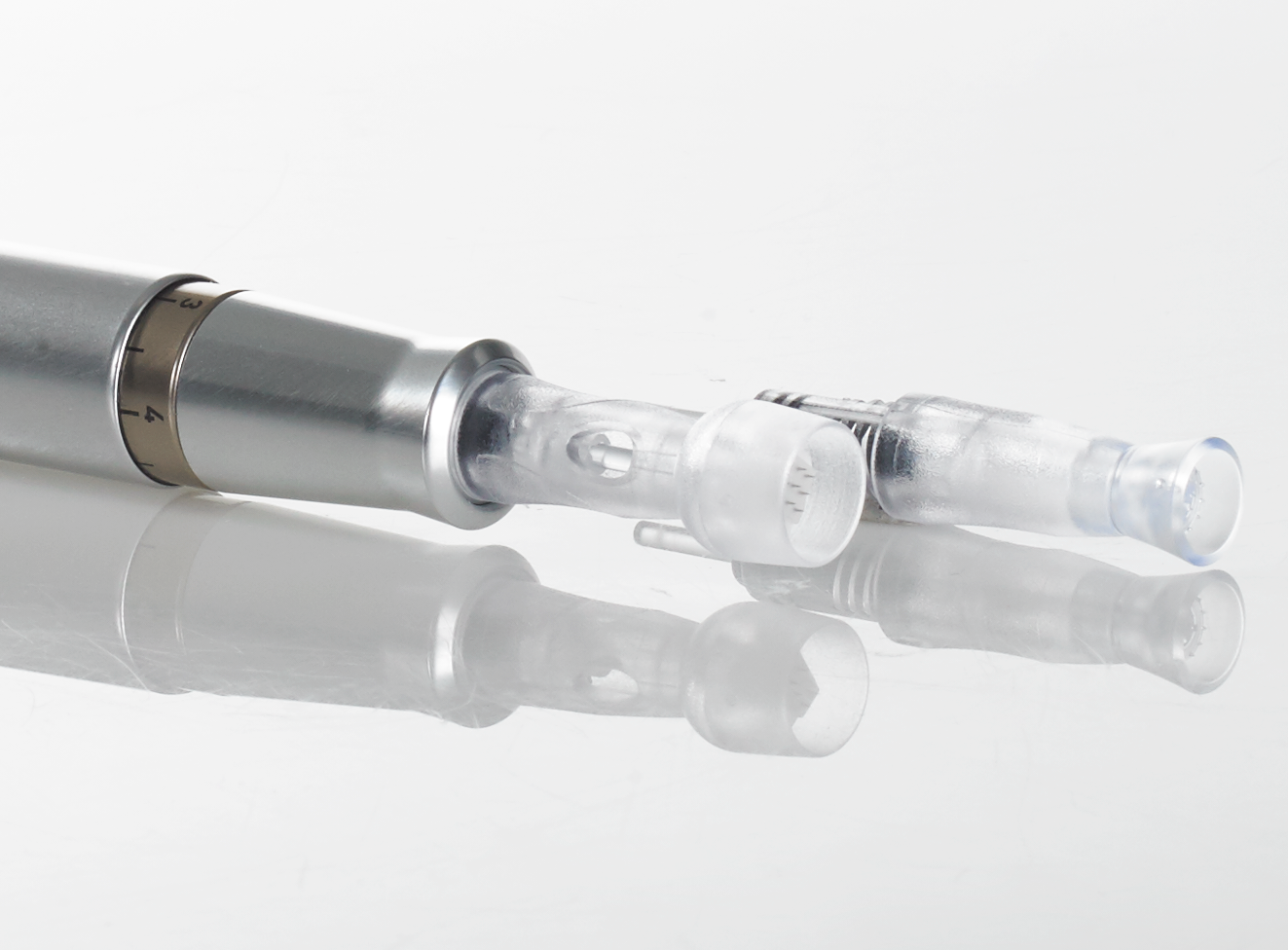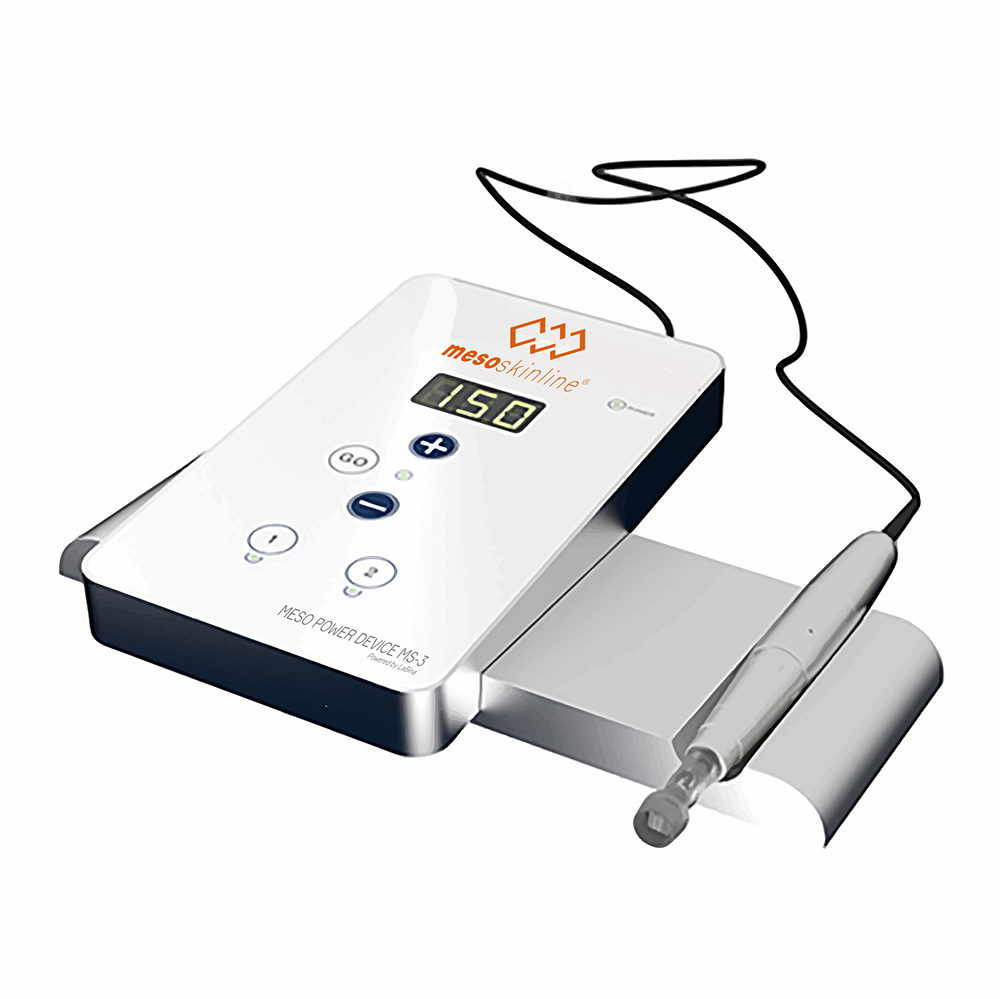 Customers who bought this product also bought