---
---
Overage Night Set
Treatment Set 3 products, to firm the skin and reduce wrinkles while you sleep
---
Overage Night Set brings together treatments specially formulated for mature skin that wants more firmness and reduced wrinkles. It is an ideal night treatment for firming the skin and reducing wrinkles while you sleep. The synergistic action of the three products helps to plump, redensify and compact the oval of the face.
---
Overage Night
Firming the skin and reducing wrinkles during the night
Night treatment ideal for firming the skin and reducing wrinkles during the night. Its multi-active formula with intensive moisturising action meets the needs of even the most exigent skin. Thanks to the active ingredients it contains, it acts on the main causes of ageing, restoring firmness, elasticity and hydration to the skin
Indications
Anti-ageing

Helps neo-synthesis of collagen

Increases skin hydration
Active ingredients
4 molecolar weight Haluronic acid: A combination of four kind of hyaluronic acid (HA) with different properties, acting on the different skin layers to ensure deep, multi-level hydration.
Sodium Hyaluronate Crosspolymer, forms a compact and protective film on the skin surface.

Sodium Hyaluronate, retains water on the skin's surface by nourishing the stratum corneum.

Sodium Acetylated Hyaluronate, firmly adheres to the stratum corneum, repairing and moisturising it.

Hydrolyzed Sodium Hyaluronate, rapidly penetrates the epidermis and dermis.
Vitamin e Acetate: has emollient and soothing properties and, thanks to its antioxidant properties, counteracts the action of free radicals in the skin.
Marine Collagen: provides moisturising and filming properties to the skin, giving it a visible anti-ageing effect.
Saccharide Isomerate: ensures instant, deep and long-lasting hydration, helps improve water retention in the skin
Retinol & Retinyl Palmitate: Stimulate skin elasticity and tone, reduce wrinkles and promote cell turnover. It increases collagen and elastin levels, making the skin firmer and more elastic.
How to use
Apply a thin layer of product daily in the evening to a cleansed and dry face and neck. Massage from the centre towards the sides and from the bottom to the top.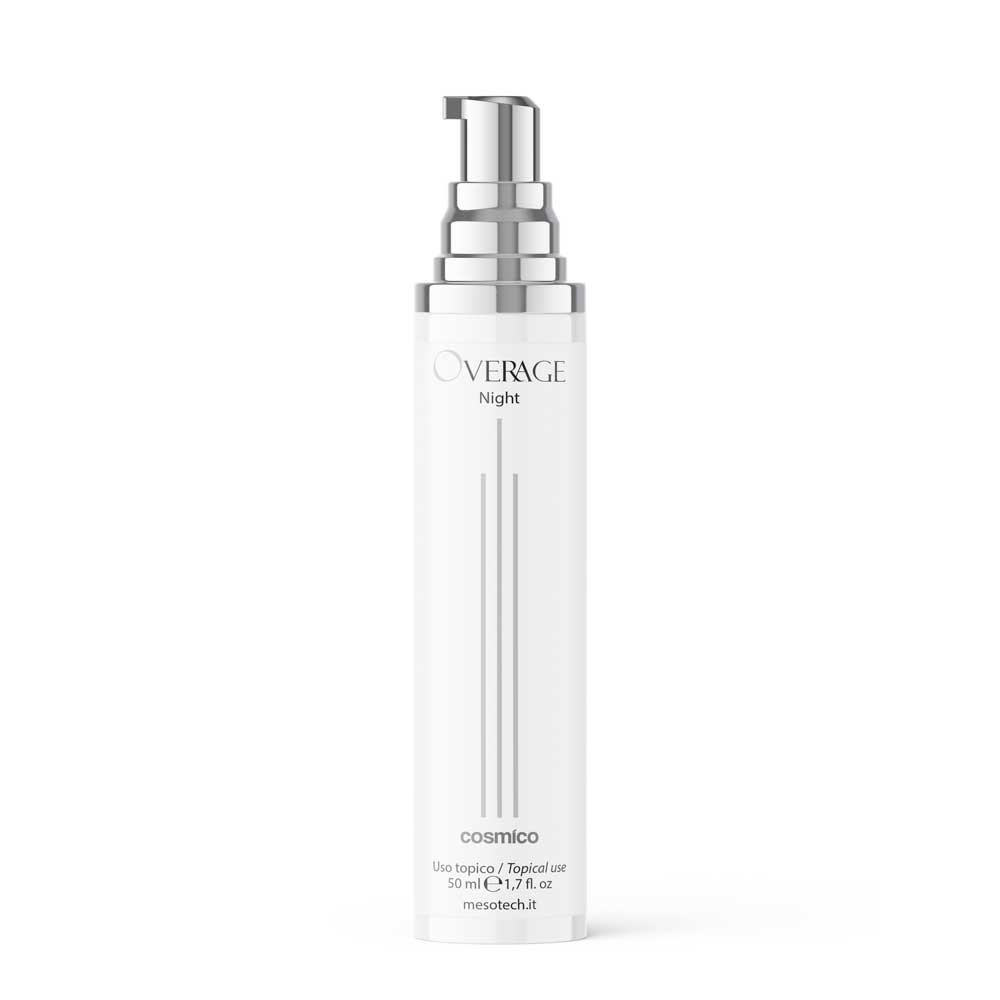 ---
Overage Cleanser
Gently improve skin elasticity and smoothness
It is a balancing cleanser that gently removes impurities from the skin thanks to cleansing agents selected for their extreme delicacy. It acts in depth by gently cleansing without drying or irritating. Its formula, enriched with vegetable oils chosen for their very high fatty acid content, nourishes the skin in depth, improving its elasticity and smoothness and reducing redness. It is particularly suitable for sensitive skin.
Active ingredients
Sweet Almond oil: it has one of the highest percentages of unsaturated and polyunsaturated fats, which determine its emollient and nutrient properties useful for the skin. Thanks to its eudermic properties, it maintains the natural hydro-lipidic balance, contributing to tissue cell renewal.
Olive oil: Obtained from the pulp of the olive fruits, it is a powerful antioxidant. It protects against the harmful action of free radicals and prevents the effects of ageing. It also has a soothing effect on redness and irritation and is well tolerated even by the most sensitive skin.
Linseed oil: Rich in essential fatty acids of the Omega 3, 6 and 9 group, it is considered an excellent anti-ageing agent. It nourishes the skin and promotes the oxygenation of the cells and their natural renewal, and has an antioxidant action.
Borage Seed oil: Borage Seed Oil is the most abundant vegetable source of gamma-linolenic acid, a polyunsaturated fatty acid that is very useful for keeping skin elastic, puffed-up and young. It performes a regenerative action, while fighting skin inflammation.
Argan oil: protects sensitive areas and restores elasticity and firmness to the skin. It has an anti-radical and anti-oxidant action that helps against skin ageing.
Rose Mosqueta: oil is rich in polyunsaturated fatty acids and natural antioxidants, Tocopherol and Carotenoids, and numerous Phytosterols. It provides dry skin with deep nourishment and hydration.
How to use
Apply a small amount on wet skin, using a sponge or directly with your hands. Gently massage to form a soft foam. Leave to work for a few moments and rinse off with plenty of warm water or a damp cloth. For greater effectiveness, we recommend daily use of the product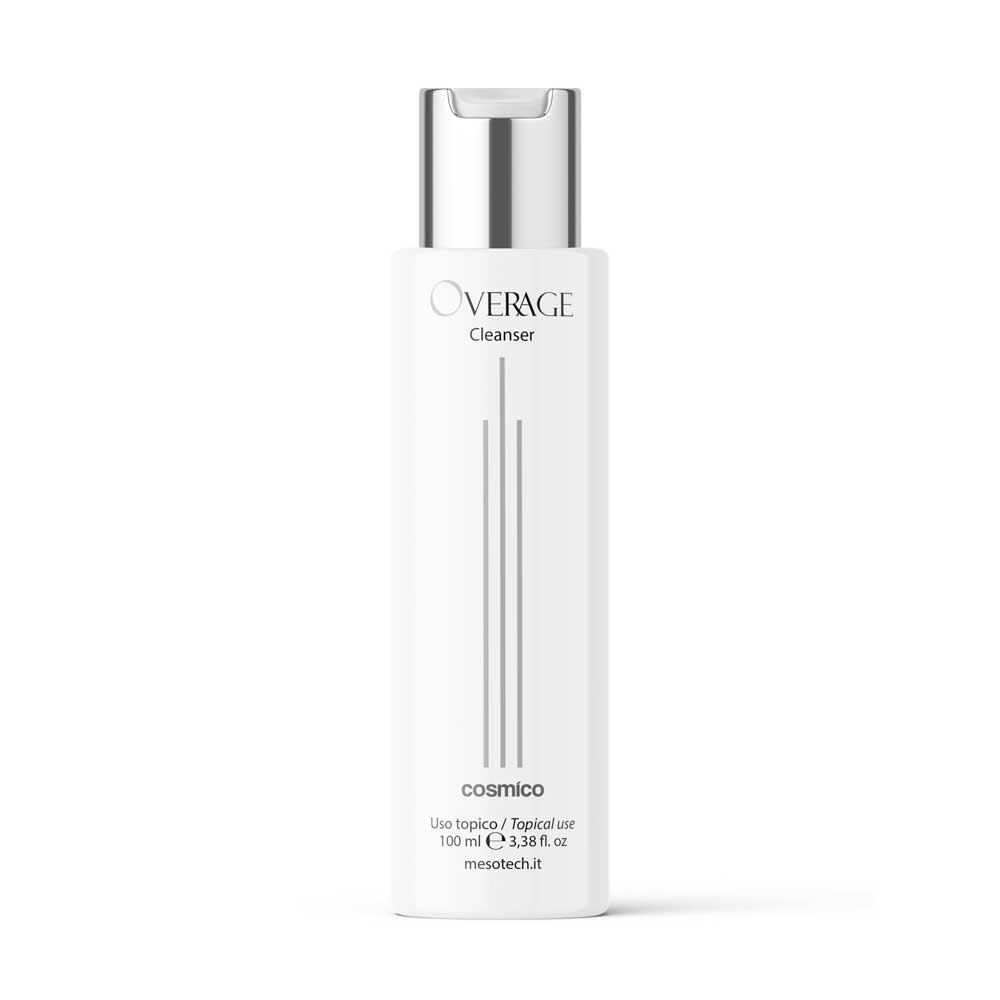 ---
Overage Eyes
Gel treatment for the eye contour
Gel treatment for the eye contour, formulated with functional substances known for their vaso-protective, decongestant, anti-ageing and moisturising action. Specifically formulated for the periocular area to attenuate bags, wrinkles and expression lines. Its progressive action is proportional to the time of use.
Indications
Wrinkles and bags around the eyes
Active ingredients

Low molecular weight Hyaluronic acid: Highly hydrophilic molecule which, thanks to its chemical structure, is able to bind numerous water molecules. Low molecular weight hyaluronic acid penetrates the deepest layers of the epidermis, giving the skin greater firmness, elasticity and intense hydration. It alleviates the phenomena of superficial dryness and skin dehydration.
Albizia Julibrissin (silk tree) and darutoside extract: protects, strengthens and improves the dermis properties. By consolidating the fragile microvascular network and stimulating the detoxifying system, it reduces capillary leakages and accumulation of glycotoxic pigments responsible for uneven coloration and fatigue appearance, giving a lifting effect on sagging upper eyelids.
Mix of actives: developed to visibly reduce dark circles and puffy eyes containing purified natural soy, rice peptides, biotechnologically manufactured superoxide dismutase blend.
Nannochloropsis Oculata extract and Pullulan: Purified extract of algae of the genus Nannochloropsis combined by biotechnology with a polysaccharide fraction (Pullulan), provides a protective, restructuring, lifting and toning action. Also has a stimulating effect on fibroblasts in the endogenous collagen production.
Glycolic acid: contributes to cell renewal of the skin, promoting radiance, elasticity and hydration.
How to use
Apply to the eye area and massage gently in circular movements from the inside to the outside. Finally, massage in with fingertips to promote absorption of the active ingredients. To use morning and evening.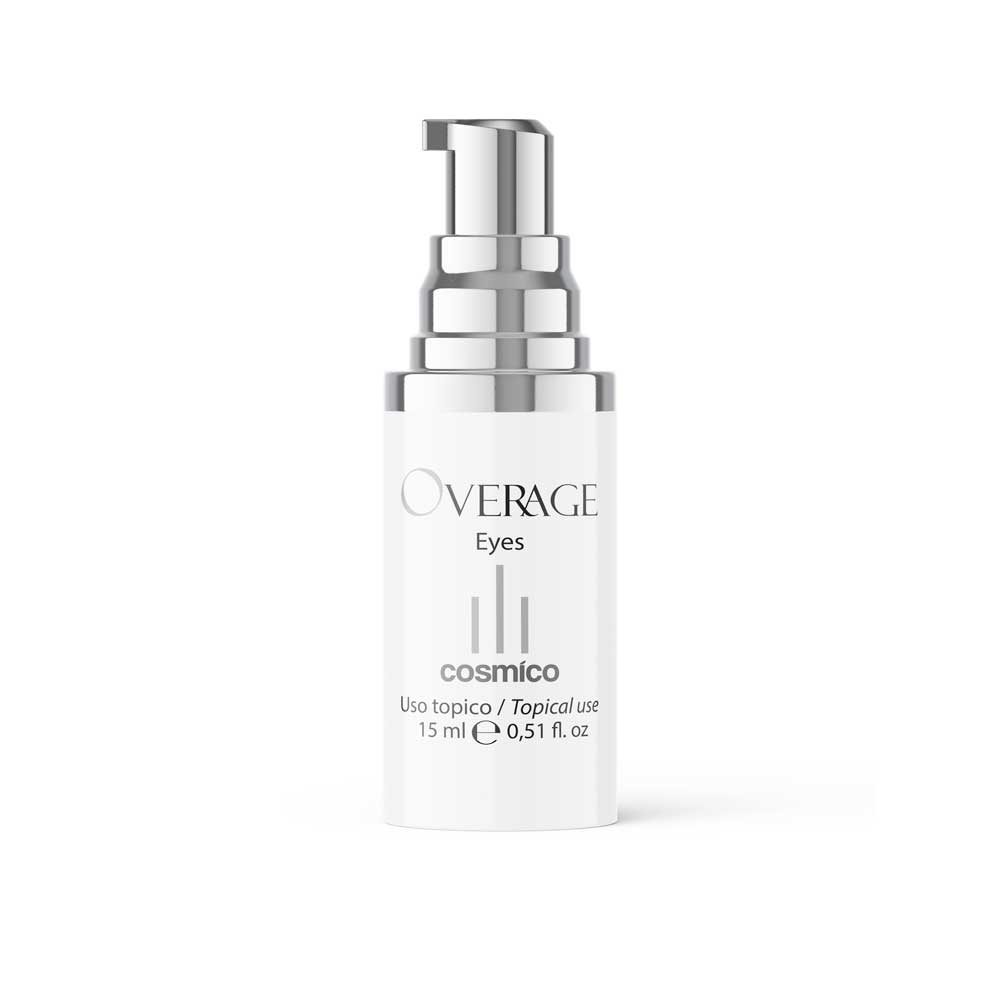 Customers who bought this product also bought